A freelance design request to create a bus stop shelter poster for Rutgers University Mason Gross School of the Arts inspired this series of related print materials.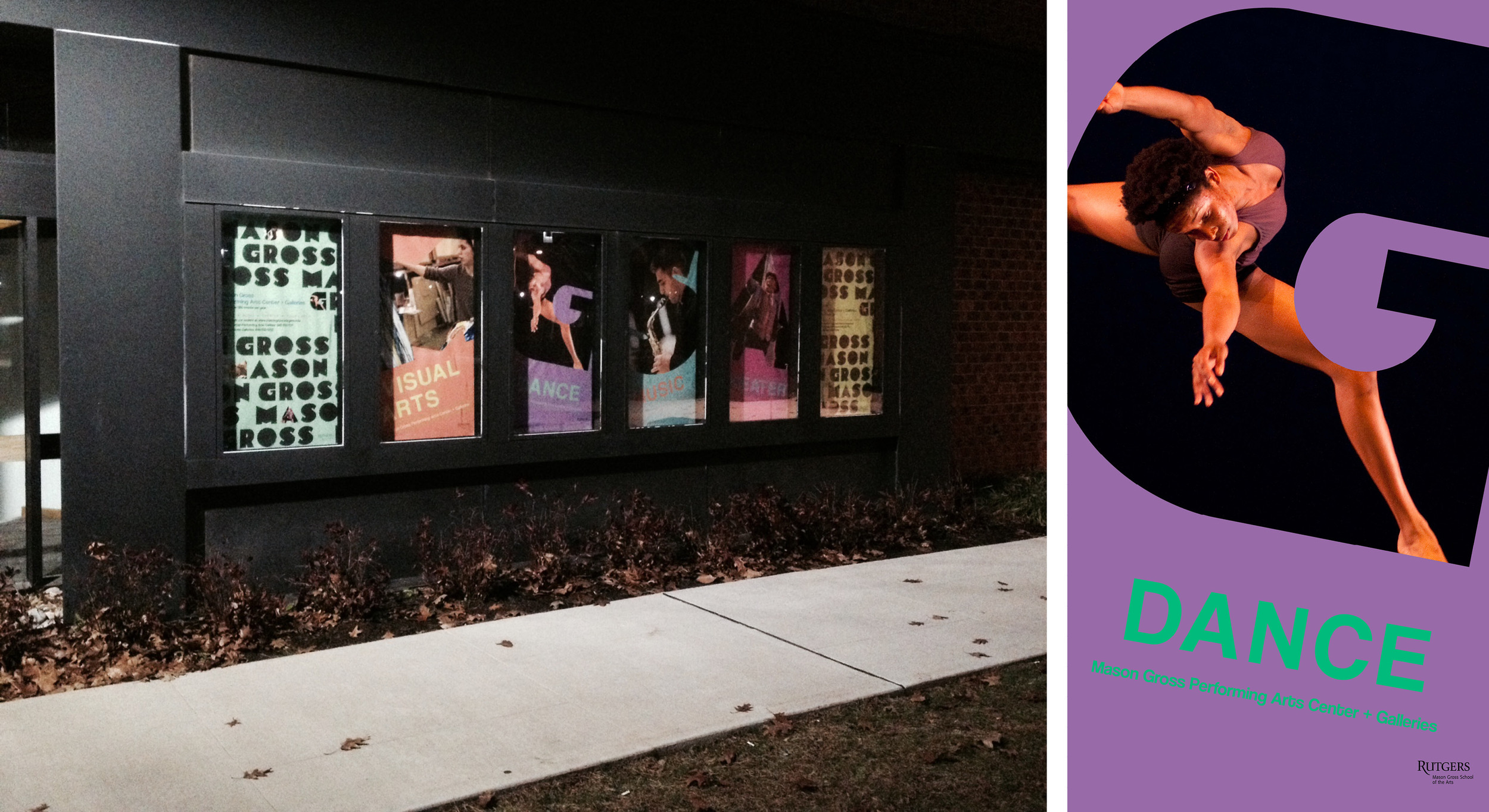 The poster design was reworked many times into recruitment flyers, blog graphics, and magazine ads. Related designs include an outdoor poster installation, event announcements, a calendar brochure, and a year of Star Ledger ads.
Most designs feature a hand-drawn font that I created specifically for this assignment.