In need of wayfinding for its Arboretum, Temple University's Ambler Campus engaged our team to develop a signage concept and plan for future implementation.
The research phase of the project included user interviews, review of existing signage and previous studies, precedent research, and review of additional neighborhood guidelines.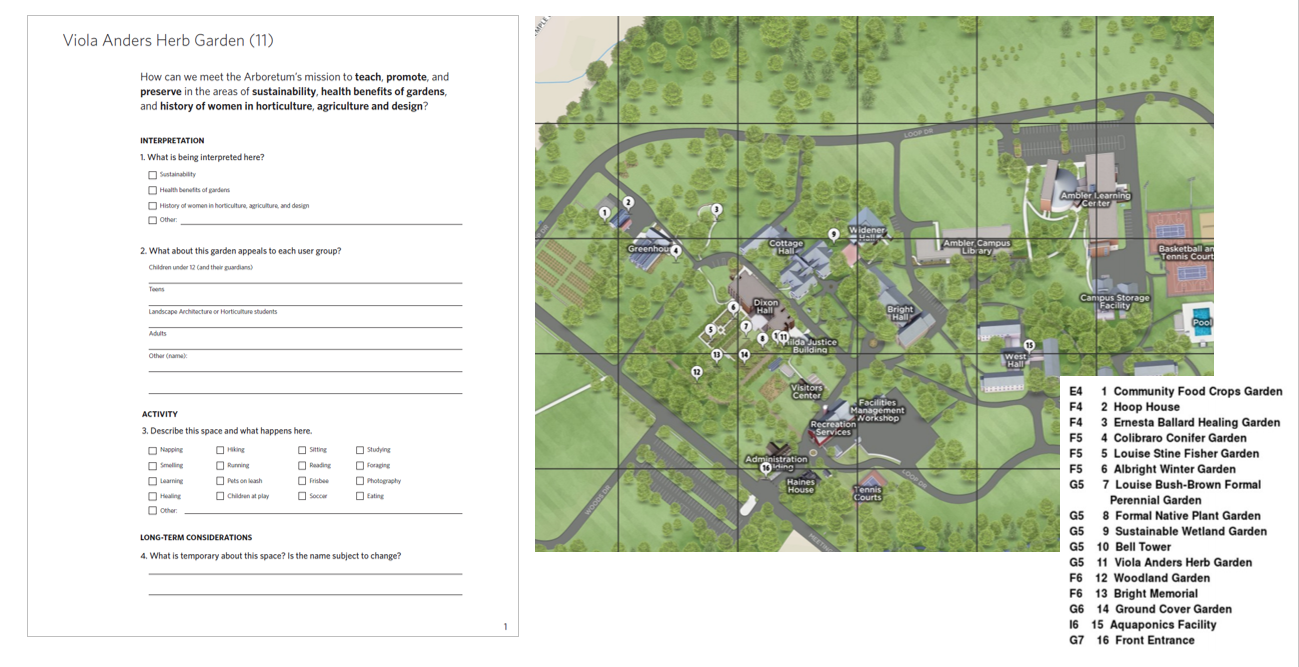 We provided custom garden data sheets to the Arboretum to help us to better understand the spaces. Resulting information was categorized and mapped to show trends and gaps.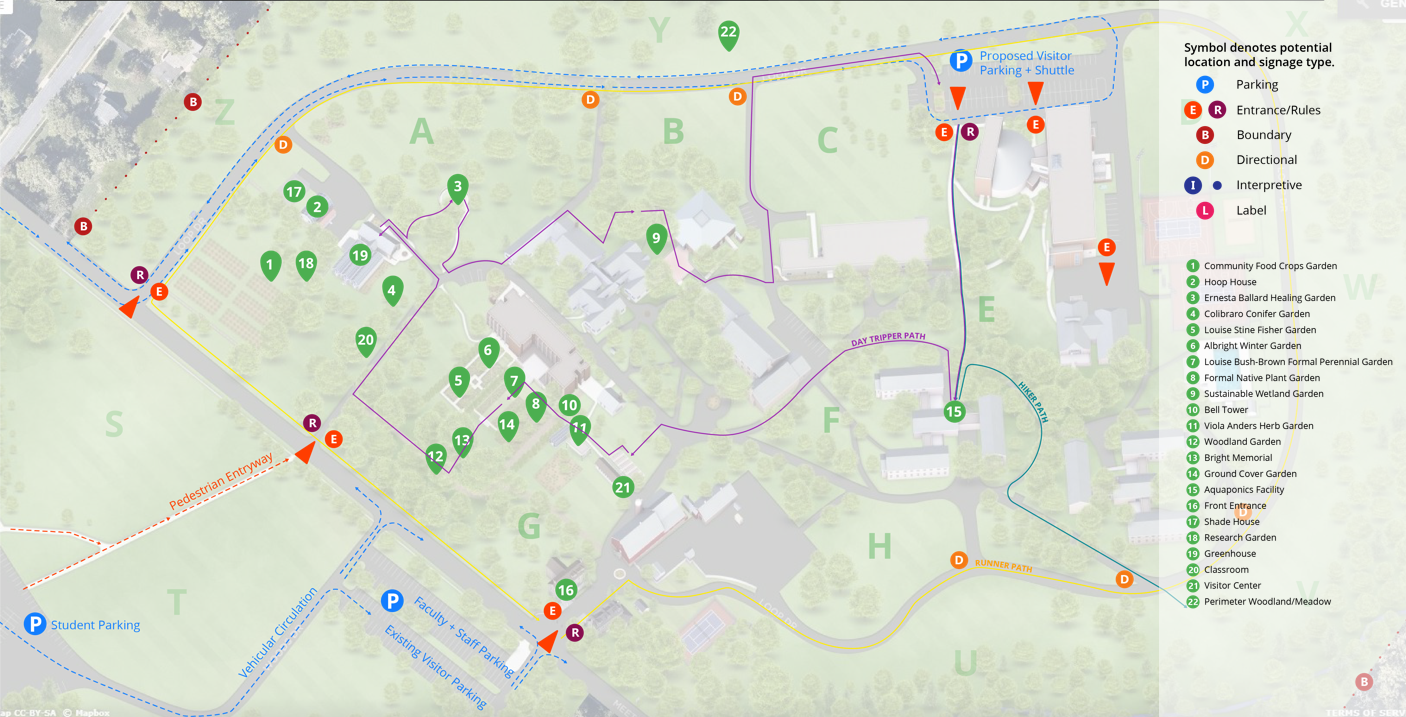 We also mapped potential user paths and signage types to effectively communicate our ideas to the Arboretum.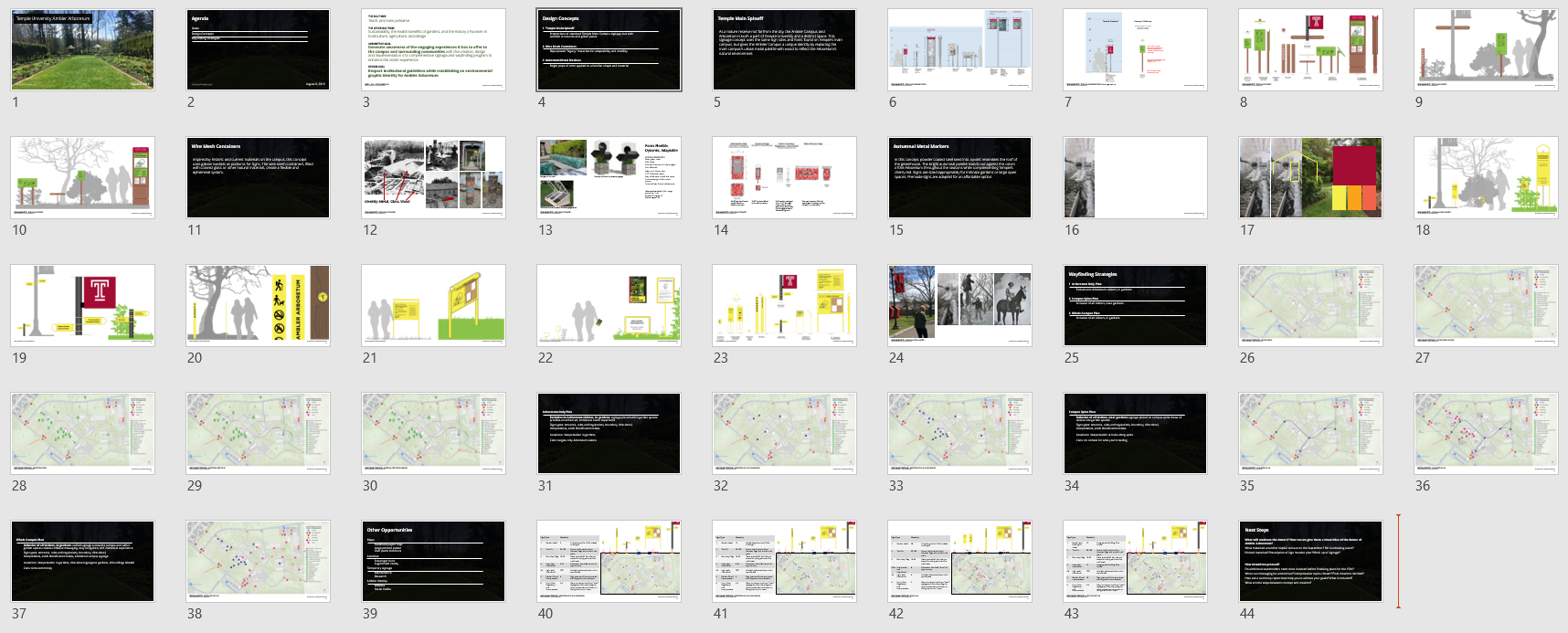 We presented three concepts to the board, and later narrowed it to one for demonstration at a fundraising event.